From the Congressional Glossary – Including Legislative and Budget Terms
Sequester / Sequestration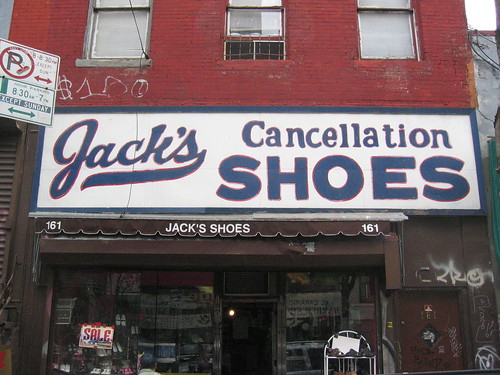 photo credit: pheezy
The cancellation of budgetary resources pursuant to the Budget Enforcement Act of 1990. If canceled, sequestration funds will not be available for obligation or expenditure. Sequestration may occur in response to the enactment of appropriations that cause a breach in the discretionary spending limits, the enactment of revenue, direct spending legislation that causes a net increase in the deficit, or the estimation of a deficit in excess of the maximum deficit amount.
US defense budget: Sound, but sequestration "a totally different ballgame"
More than any other economic danger looming on America's immediate horizon, including a possible break-up of the eurozone, sequestration poses the greatest single threat to American recovery in the near term. This arcane process came into force when the congressionally-mandated "super-committee," officially known as the Joint Committee on Deficit Reduction, failed in its mission. As a result, the sequester calls for reductions in government spending totaling $1.2 trillion over the next nine years, of which $984 billion, or $109 billion annually, will be realized from across-the-board budget reductions.

[O]nce the sequester comes into effect, defense-related appropriations will have to be reduced by $55 billion annually. And these reductions will be of the sledgehammer variety: Every "program, project and activity" will be reduced by the same percentage, regardless of its relative importance to the overall enhancement of national security.

It gets worse. The sequester does not begin to bite until January 2, 2013 — that is, until the beginning of the second quarter of the upcoming fiscal year. That means that the entire $55 billion must be found from programs that had not yet been obligated during the first quarter of the fiscal year. To the extent that such commitments will have been made, the amount of funding susceptible to reductions will itself be reduced, and the percentage of reductions will accordingly increase. Finally, because President Obama is expected to exempt the military personnel accounts, which total some $141 billion, and Congress is expected to exempt the contingency-related accounts (which are the major source of funding for the war in Afghanistan), there will remain some $375 billion, from which $55 billion will have to be found, resulting in a 15 percent reduction in all other defense programs.
. . .
In addition to its impact on the government's budget, the sequester will also trigger the WARN Act, which requires employers to give a minimum of sixty days notice to private and public sector employees whose jobs are being targeted for possible termination. Those politicians seeking re-election to national office should take note that Nov. 2, 60 days before Jan. 2, when the sequester comes into force, is just four days before election day. They may find it very uncomfortable having to explain to potentially hundreds of thousands of people who have been given WARN Act pink slips why they deserve to be returned to office after they did nothing about the sequester.
"The disaster that is sequestration," by Dov S. Zakheim, Foreign Policy, June 11, 2012
The Truth about Sequestration
More
Public Debt / Debt Ceiling / Debt Limit (CongressionalGlossary.com)
Budget Deficit / Budget Surplus (CongressionalGlossary.com)
"Budget sequestration would be a dagger to defense," by Robert Samuelson, The Washington Post, March 2, 2012
"sequestration budget" – Google search
"The Congressional Budget Process: A Brief Overview," CRS Report RS20095 (12-page PDF)
"Budget 'Sequestration' and Selected Program Exemptions and Special Rules," CRS Report R42050 (31-page PDF)
"The Sequestration Process," CRS Report RL30363 (27-page PDF)
"Sequestration as a Budget Enforcement Process_ Frequently Asked Questions," CRS Report R42972 (9-page PDF)
"Medicare and Budget Sequestration," CRS Report R45106 (28-page PDF)
"The Budget Control Act of 2011: Budgetary Effects of Proposals to Replace the FY2013 Sequester," CRS Report R42675 (15-page PDF)
"Techniques for Preventing a Budget Sequester," CRS Report RL31155 (24-page PDF)
"Expiration of the Discretionary Spending Limits: Frequently Asked Questions," CRS Report R46752 (15-page PDF)
"Medicare and Budget Sequestration," CRS Report R45106 (28-page PDF)
Courses
Publications
CongressionalGlossary.com, from TheCapitol.Net
---
For more than 40 years, TheCapitol.Net and its predecessor, Congressional Quarterly Executive Conferences, have been teaching professionals from government, military, business, and NGOs about the dynamics and operations of the legislative and executive branches and how to work with them.
Our
custom on-site and online training
,
publications
, and
audio courses
include congressional operations, legislative and budget process, communication and advocacy, media and public relations, testifying before Congress, research skills, legislative drafting, critical thinking and writing, and more.
TheCapitol.Net is on the GSA Schedule, MAS, for custom on-site and online training
. GSA Contract GS02F0192X
TheCapitol.Net
is a non-partisan small business.
Teaching how Washington and Congress work ™